ESB International Prepares OETC for the Future of Energy with Expert Training Sessions in Oman
ESB International was delighted to facilitate engaging training sessions for Oman Electricity Transmission Company (OETC) in Muscat, Oman. This training aimed to enable OETC to prepare for the future energy sector with trusted expertise and solutions from a leading global engineering consultancy.
OETC plays a vital role in the Oman Energy Sector, as it owns and operates the main transmission network in the Sultanate of Oman. OETC is also responsible for balancing the daily generation and demand for electricity. However, Oman's Energy Sector is dynamically evolving to provide for a sustainable future by adding a large amount of Renewable Energy Sources (PV, Solar and Wind).
To support them on their renewable energy journey, OETC asked ESB International for guidance. We have a long-standing partnership with OETC and have helped them transition from a Power Purchase Agreement (PPA) Market to a SPOT Market, including the trading of Ancillary Services and the introduction of Renewable Energy Sources.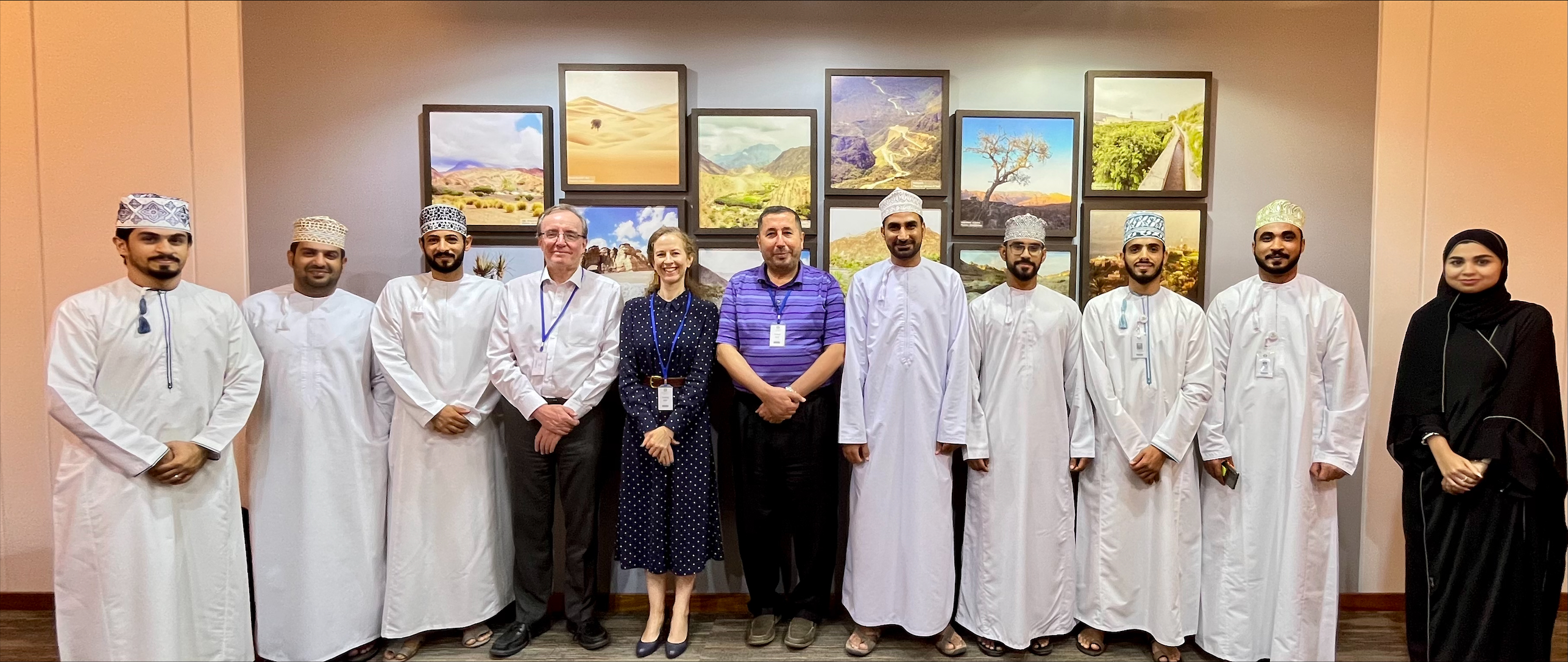 As a utility, we know what it takes, and our expert team can help clients on their journey. The on-site training in Muscat was delivered by project engineers Órla Burke, Andrew Cooke and Kamal Radi and managed by Project Manager Brian Magee. Its focus was on Operational Planning Engineers and Control Engineers and took place over several days to accommodate shift work.
The training modules included:
Industry and Market Structures
Ancillary Services
Spot Market Training
System Impact of Renewable Energy Sources
Spot Market Process - Day ahead through Real-time and Ex-post
To find out how ESB International can help you develop your Power System or provide specialised staff training, get in touch by emailing marketing@esbi.ie
About Us

ESB International is a global energy engineering consultancy owned by the Irish state electricity company ESB. As a utility-based consultant, we have developed, maintained, and operated resilient energy infrastructure internationally for five decades and in Ireland for 100 years – it's in our DNA.
We advise on the shaping of electricity markets and the futures of utilities achieved through close collaboration with our clients to navigate technological and environmental challenges to deliver resilient infrastructure. To date, we have completed projects in over 120 countries worldwide and specialise in:
Utility Management & Transformation
Strategic Consultancy Market Reform & Energy Transition
Emerging Technology Insights & Advisory
Transmission & Distribution Engineering, Supervisory & Advisory
Generation O&M, Asset Management, Owners Engineer & Advisory Services