The Client
The Electricity & Water Authority (EWA) in the Kingdom of Bahrain aims to provide electricity and water services at the highest level of quality and reliability to ensure sustainable development in the country and to be a best practice model for providing electricity and water services.
To enable economic and social growth envisaged by Bahrain's 2030 Economic Vision, EWA is committed to the delivery of ambitious and challenging transmission and distribution (T&D) development projects.
The Project
One major programme undertaken has been to strengthen the overall infrastructure and achieve expansion and reinforcement of existing 220kV and 66kV transmission & distribution networks in the Kingdom.
As a utility-based consultant ESB International has developed, maintained and operated resilient transmission & distribution infrastructure in Ireland for nearly 100 years and internationally for close to five decades. ESB International was appointed by EWA as the consultant to deliver all four phases of this ambitious project. The overview of works completed for Phases 1 and 4 is as follows: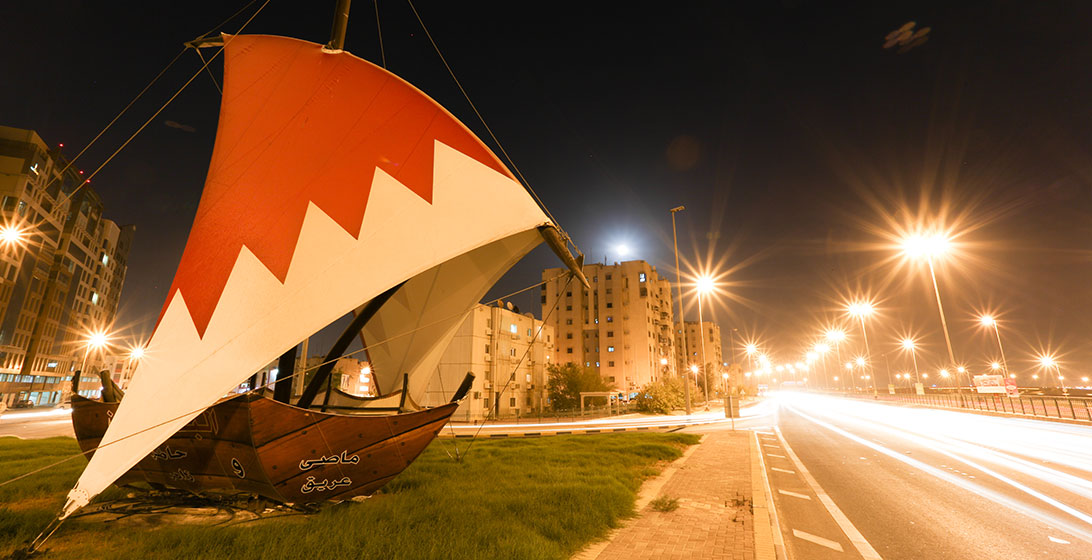 Our Approach
The Client Challenges

A high number of substations needed to be delivered in a short time, and all related 66kV & 220kV cable circuits required urgent approval and installation.

Project Scope

The planning & design, procurement, construction supervision and overall project management of 220kV and 66kV transmission & distribution substations and cable projects.
Stage 1 - Studies & Design Stage
Project planning, including contract strategy, interfaces, and conceptual engineering
Power System Studies
Statutory Approvals
Stage 2 – Tendering Phase
Prequalification of contractors
Preparation of enquiry documents
Tendering and contract award
Stage 3 – Supervision and Contract Management
Overall project & contract management (financial, progress monitoring, interfaces)
Design review and approval, Factory Acceptance Testing (FAT)
Supervision of site works and commissioning, including safety and security

What we delivered

The project is in the final stage of completion, with all works being delivered within budget with a continued emphasis on safety and maintaining high-quality standards.
ESB International has ensured that this transmission & distribution development project has met internationally recognised quality, safety, and environmental standards. In addition, we collaborated with our client to mitigate commercial and technical exposure and risk throughout the project delivery lifecycle while deploying a best practice project management approach.
The Results

3 new 220/66 kV Bulk Supply Point (BSP) substations and all associated 220kV, 66kV power and communication cabling connections
16 new 66kV substations and all associated 66kV power and communication cabling connections
67 new 220kV and 66kV transformers and reactors
250km of 220kV & 66kV interconnecting cable feeders
Related Case Studies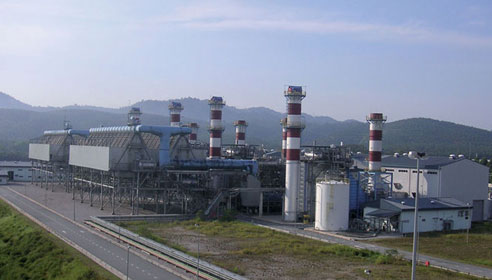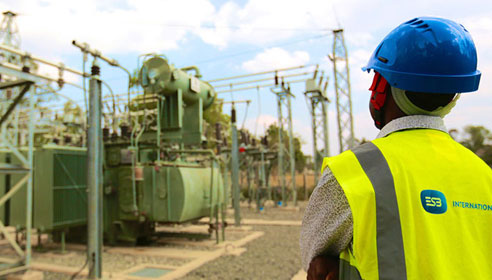 Contact Us
Dublin Office
Address
ESB International,
One Dublin Airport Central,
Dublin Airport Cloghran,
Co Dublin,
K67XF72
Bahrain Office
Address
ESB International Office 1002,
Building 655 Road 3614,
Block 436,
Seef Area,
Bahrain
Oman Office
Address
ESB International Office 206,
2nd Floor, Holiday Inn Al,
Mazoon Street South Al,
Mawaleh, Muscat P.O. Box,
P.C 118 Sultanate of Oman