Trusted Partner to Aluminium Bahrain
ESB International offers world-class consultancy services across thermal and renewable power generation. We have worked as Owner's Engineer for Aluminium Bahrain in the Kingdom of Bahrain for over seven years.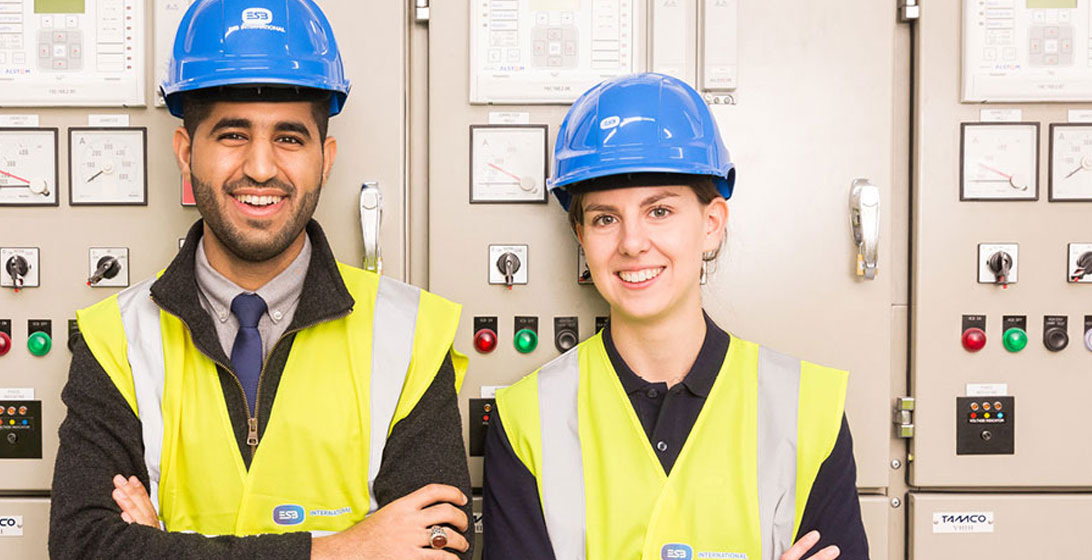 Our Approach
2020

As Owner's Engineer, we successfully delivered their new 1800 MW gas-fired Power Station 5 in 2020 in addition to an upgrade and expansion of their existing distribution network.

2024

We are currently supporting the delivery of the station's 680MW extension, which is due to be fully commissioned in 2024. This extension will increase our client's power generation efficiency by over 4%, and greenhouse gas emissions will reduce by over 600,000 tons annually.
The Technology

The extension of ALBA's latest aluminium smelter, Potline 6, resulted in the need for a new 1800 MW Combined Cycle Gas Turbine (CCGT) power plant, in addition to an upgrade and expansion of their existing distribution network.
The new ISO rated 1833 MW power plant used 3 GE 9HA.01 gas turbines, the first application of H-class technology in a smelter. This high-efficiency technology will help ALBA to deliver low life cycle costs per megawatt, as well as to reduce the environmental footprint of its activities.
The Results

We worked across the full project lifecycle providing Design Review, Project & Construction Management and Safety & Commissioning Supervision.
Successfully met stringent timelines, delivering start-up power to the $2 billion Potline.
First application of 9HA gas turbine technology in the Middle East.
Delivered new power distribution systems: a new 220kV GIS substation with 44 bays and a new 33kV GIS substation.
Delivered extensions of existing 220kV and 132kV GIS substations.
Delivered nine new power transformers.
Applied 9HA gas turbine technology in a smelter application.
Established a new plantwide SCADA control system.
Contact Us
Dublin Office
Address
ESB International,
One Dublin Airport Central,
Dublin Airport Cloghran,
Co Dublin,
K67XF72
Bahrain Office
Address
ESB International Office 1002,
Building 655 Road 3614,
Block 436,
Seef Area,
Bahrain
Oman Office
Address
ESB International Office 206,
2nd Floor, Holiday Inn Al,
Mazoon Street South Al,
Mawaleh, Muscat P.O. Box,
P.C 118 Sultanate of Oman